Back
5 Ways Self-Guided Tours Can Increase Cost Efficiency In Multifamily
Article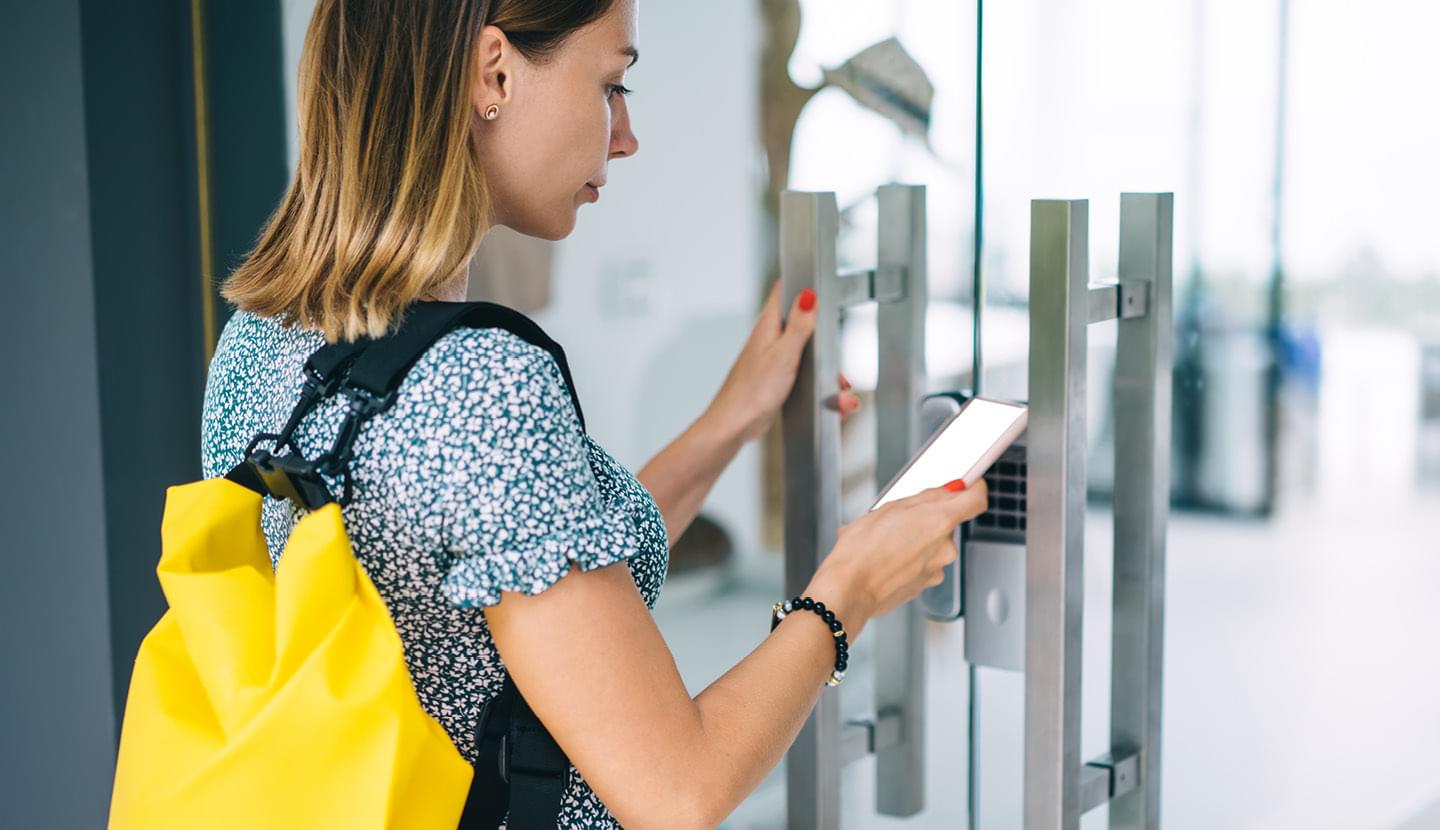 Of the many ways multifamily owners can increase the cost efficiency of their communities, the implementation of self-guided touring (SGT) is often overlooked. This increasingly popular multifamily technology does much more than provide a convenient and flexible touring option for prospective residents. It can also have a positive effect on cost efficiency by reducing staffing costs, increasing property exposure, reducing time-to-lease, increasing prospect satisfaction, and providing unique, data-driven insights. We examine each of these 5 points below.
1. Reduce Staffing Costs
SGTs can reduce staffing costs on a multifamily property by allowing prospective renters to tour the property without the assistance of a leasing agent. This means that the leasing office can reduce the number of staff traditionally needed to show apartments and answer questions.
These tours are facilitated through various technological means, such as electronic lockboxes, mobile apps, and self-guided kiosks. With these technologies, prospective renters can access the apartment units and amenities at their convenience, without needing a leasing agent to escort them. This allows the leasing office to focus on other tasks like leasing paperwork, marketing, and resident relations.
By reducing the number of leasing agents needed to conduct tours, multifamily properties save on staffing costs, including salaries, benefits, and training. Additionally, SGTs may attract more prospective renters, as they offer greater flexibility and convenience. This can ultimately lead to higher occupancy rates and increased revenue for the property.

2. Increase Property Exposure
SGTs can help increase the exposure of a multifamily property by providing prospective residents with a more convenient and flexible way to tour the property. Unlike traditional tours that require a leasing agent to be present, self-guided tours can be taken at any time of the day, without needing to schedule an appointment. This convenience and flexibility can attract a wider range of potential residents who may not be able to tour the property during regular business hours. SGTs also allow visitors to take their time exploring the property, without feeling rushed or pressured by a leasing agent.
By increasing the exposure of the property, SGTs can also help generate more leads and increase the likelihood of leasing units.

3. Reduce Time-To-Lease
By allowing prospective renters to view and tour available units on their own schedule without having to wait for a leasing agent to be available, SGTs help multifamily properties reduce time-to-lease. This results in a faster and more streamlined leasing process, as prospective renters can make informed decisions more quickly.
SGTs reduce the number of tours that result in no lease. When prospective renters are able to tour the property on their own, they have more time to explore the community and amenities, and can better visualize themselves living in the space. This can result in a higher likelihood of a lease being signed after a tour, as renters may be more likely to feel a connection to the space.
A property that implements SGTs also allows leasing agents to focus their time and efforts on other aspects of the leasing process, such as answering questions online, preparing lease paperwork, and conducting background checks. By reducing the amount of time that leasing agents need to spend conducting tours, multifamily properties can reduce the overall time-to-lease, allowing renters to move in more quickly and efficiently.

4. Increase Prospect Satisfaction
The freedom to explore a property at your own pace and on your own terms can result in a more enjoyable and informative touring experience, significantly increasing prospect satisfaction.
The flexibility to schedule a visit according to your own availability enhances convenience and decreases stress. Prospects can tour the property without the pressure of having a leasing agent present, allowing them to have candid conversations and ask questions with their companions or simply enjoy a quiet tour. They can take their time and explore the property without feeling rushed or pressured to make a decision.
SGTs yield experiences where prospects can focus on the aspects of the property that matter most to them, whether that's taking a closer look at the amenities, exploring different floor plans, or spending more time in specific areas of interest. Information on any aspect of the property is enhanced and acquired instantly with mobile apps and other digital tools that power SGTs. This can include imagery, virtual layouts, and more.
SGTs help owners and PMs cater to the preferences and needs of a diverse range of prospects, ultimately increasing satisfaction and potentially boosting conversion rates.

5. Data-Driven Insights
Data-driven insights from SGTs can help multifamily owners and managers make data-informed decisions about leasing strategies, property improvements, and marketing efforts. For instance, SGTs can track how many prospects start and complete a tour, allowing PMs to identify areas where prospects may be dropping off and make improvements to the tour experience. PMs can track how much time prospects spend on each part of the tour, providing insight into what features or amenities are of most interest to them.
SGTs can reveal the busiest times for tours, which can help managers staff appropriately or adjust marketing strategies to promote the property during slower times. They also allow prospects to leave feedback on their experience, providing valuable insights into what aspects of the tour they found most helpful or confusing.
By tracking which units are viewed most frequently, managers can gain insight into what unit types and features are most popular among prospects. In turn, PMs can track how many tours lead to a lease signing, providing insight into the effectiveness of their SGT program and identify areas of improvement.
Conclusion
By providing a more convenient, transparent, and flexible leasing process, SGT can increase the cost efficiency of a multifamily community. But beyond reducing staffing costs, increasing property exposure, reducing time-to-lease, increasing tenant satisfaction, and providing data-driven insights, all of these points together often lead to higher retention rates and positive word-of-mouth referrals. These reasons and more provide proof of the ever-increasing popularity of SGT in the multifamily industry.

Go smart with Level
Learn more about our next-generation platform.
Visit Level