Alissa Degreef
Product Marketing Manager
Tell us your name, your job title at Dwelo, and what your position entails.
Hi! My name's Alissa and I'm the Product Marketing Manager. My job is about prepping products to go to market with strong positioning and messaging. A lot of my focus is spent on creating enablement materials. I help ensure how we sell and support our products is consistent across audiences. I do a lot of research, analytical writing, and communication so that everyone is empowered with industry trends, competitive insights, and more.


Before being hired, did Dwelo find you or did you find Dwelo?
Dwelo found me! It's actually a funny story. A friend of mine applied for the PM role and told me I should apply for the Copywriting role. After my first interview, they asked if I'd be willing to put in for the PM role instead (my friend took a job somewhere else)...and I said yes! But I was very nervous and wondered if I could deliver on all the expectations. Fast forward and here I am! This story is representative of what it's like here at Dwelo. Before I was even hired, they acted on the potential they saw in me. They care a lot about hiring the right people and when they do, they enable you like crazy. I'm very fortunate to be here.
What is the camaraderie like on your team?
It's amazing. I couldn't build a better team than this one. Everyone is so healthy – each person knows how to prioritize communication, is transparent about successes and challenges, and is always looking for ways to improve and advance, individually and as a team. The best part is we've all become friends too. I look forward to seeing them every morning in standup and having our virtual Friday lunch hour to play games. I can only think of one other time where I had such a healthy working relationship, but it was solely with a manager…but now, I have it with my whole team!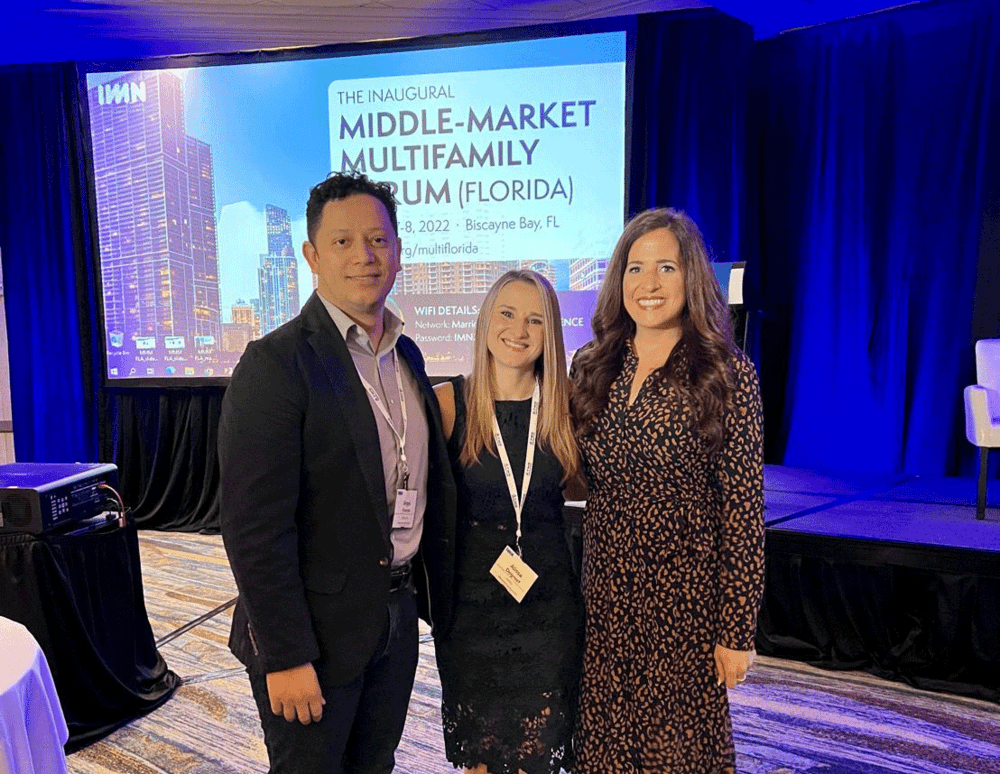 How effectively does your team communicate with each other?
Amazingly well. I have no hesitation with anyone. I'm comfortable asking questions, giving feedback, retrospecting on sprints, etc. Our team is vulnerable with their opinions and quick to come together to talk about ways we can improve! There's zero shame at Dwelo. Leadership encourages independence and cultivates improvement but knows when to get involved/take over, which is always done diplomatically and kindly. We also have a nice balance of meetings vs Slack. We rely on multiple forms of communication and we touch base effectively every day.
What is Dwelo's culture like?

Collaborative! Dwelo excels in making sure we keep a connected community even though most of us work remotely. We have lots of retreats and activities which is a big part of the culture of staying connected with each other. I've been here for less than a year and there's been at least 5 retreat-type activities. There are also Slack channels dedicated to people's specific interests. We have a channel called #ladies_at_dwelo where I've had some really great conversations and connected with women working in other departments. And I love our 15Five system. It fosters accountability, gives transparency to leadership on how we feel we're doing, and also lets us give public shoutouts and thank you's to coworkers. All of these things definitely contribute to the positive culture at Dwelo.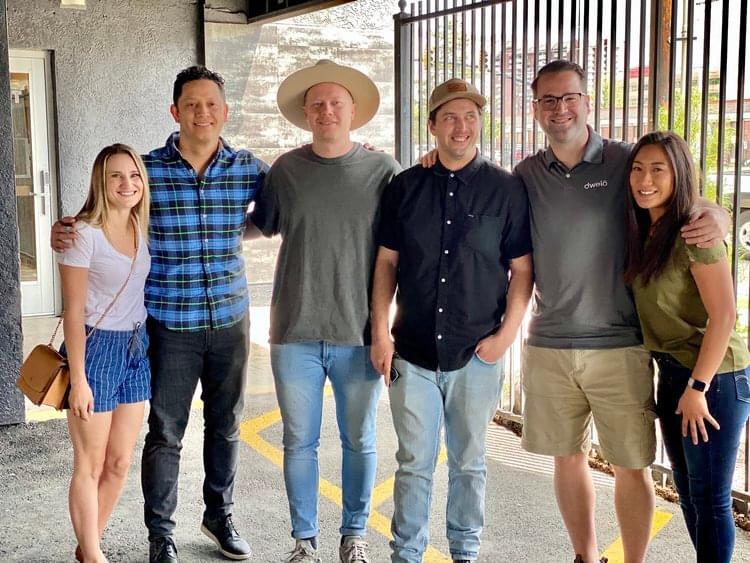 What does your team do to socialize and have fun?

Every other Friday, we have a marketing team activity over Google Meet. Sometimes we play Drawasaurus, sometimes we do get-to-know-you games, and sometimes we just talk and hangout. We meet up in person for lunch every so often for those who live close to each other but also make time for virtual happy hours to relax and have time to not take life too seriously.
How has being a part of the Dwelo culture helped you grow as a professional in your field?
I haven't even been here a year and Dwelo has already put a lot of trust and faith in me. I absolutely feel like the work I do everyday is important. Though I started my journey in product marketing at my previous job, Dwelo has fast-tracked me and I've learned so much. I've been told that I'm seen as a rising leader in the company and support me to accomplish this. It's really great to be recognized for hard work…hard work really doesn't go unnoticed here.
Dwelo has grown a lot in the last couple of years. Why do you think that is?
I think it has a lot to do with the fact that they take care to do things right. We hold out for the right opportunities. We keep quality and control over what our brand stands for. We keep owners top-of-mind but also make sure our resident experience and our support for property management is strong. I feel that we wait long enough to find the right opportunities that truly fit us, like becoming Vivint's transition partner and of course the merger with Level.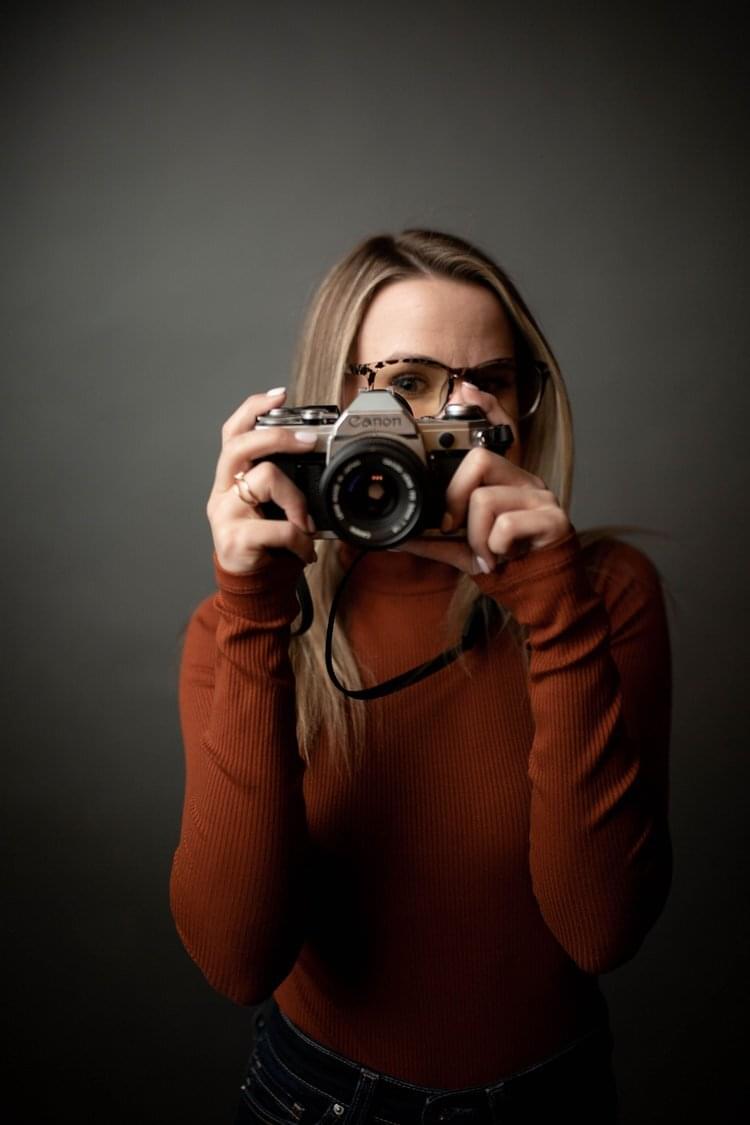 How has Dwelo met your expectations?

They have exceeded them. I definitely had a feeling from the beginning that everyone was supportive and collaborative and it's proved true. The ceiling is high at Dwelo – when we want to try something new, leadership is for it. They're very organized and methodical rather than throwing things at the wall to see what sticks. Even though Dwelo is well past the startup phase, they've held onto the values that capture the best parts of a startup like inclusivity, openness, creativity, etc. When one person succeeds, we all do.

What words come to your mind that you feel describe Dwelo?
Collaborative, healthy, diplomatic, pragmatic, positive, fun.
Which coworker would you like to sit next to on a 12-hour flight?
Oliver Geary. He's our Director of Customer Success. I worked with him on a Kwikset project recently and he is really cool. I like his mellow demeanor and friendly smile. He's super smart and hard working. Plus, he wears Star Wars socks!


What would you say to anyone considering applying at Dwelo?
I would say, it's true! Dwelo is THAT great. All the positive reviews online are there for a reason. The welcoming, happy vibes during the interview process remains there even after being hired. The fact that Dwelo is relatively young and already a successful, loved company says a lot about the people here. We're all dedicated to what we do, and we all align on the vision for Dwelo – to make the lives of those in multifamily better with our technology and service.