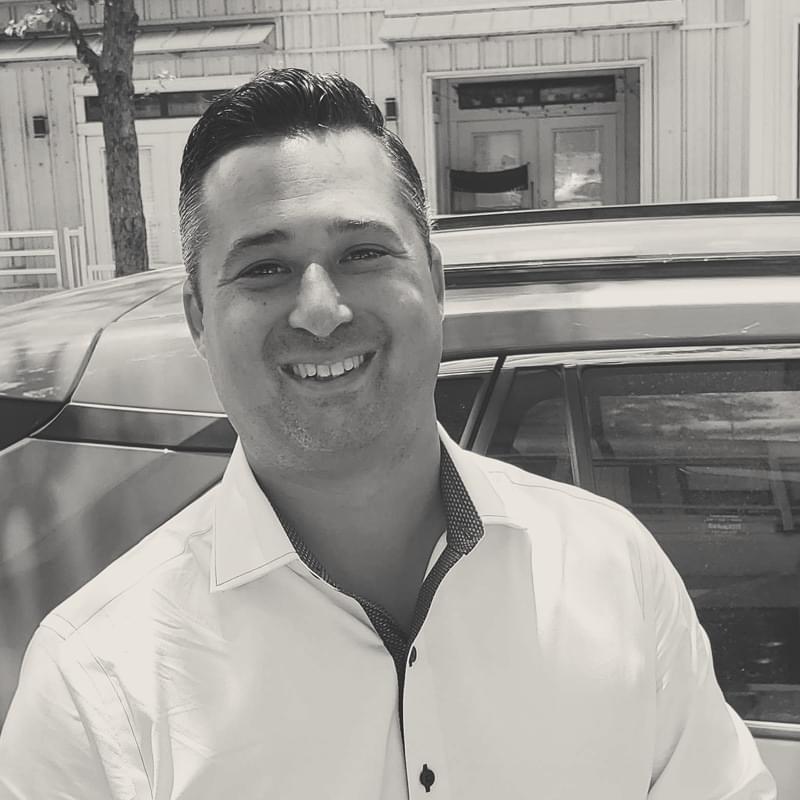 Glenn de Falkenberg
Account Manager
Tell us your name, your job title at Dwelo, and what your position entails.
My name is Glenn de Falkenberg and I'm an Account Manager at Dwelo. My job is to be a liaison between Dwelo and our active clients (ownership groups). I provide them performance updates on their portfolio, orchestrate renewal contracts, and work with them to learn more about their company's growth in hopes of expanding our clients footprint with Dwelo. I also inform them of Dwelo's new features, services, and products. We work very closely with the RSMs, CSMs, and project managers to make sure our clients and their portfolios are taken care of.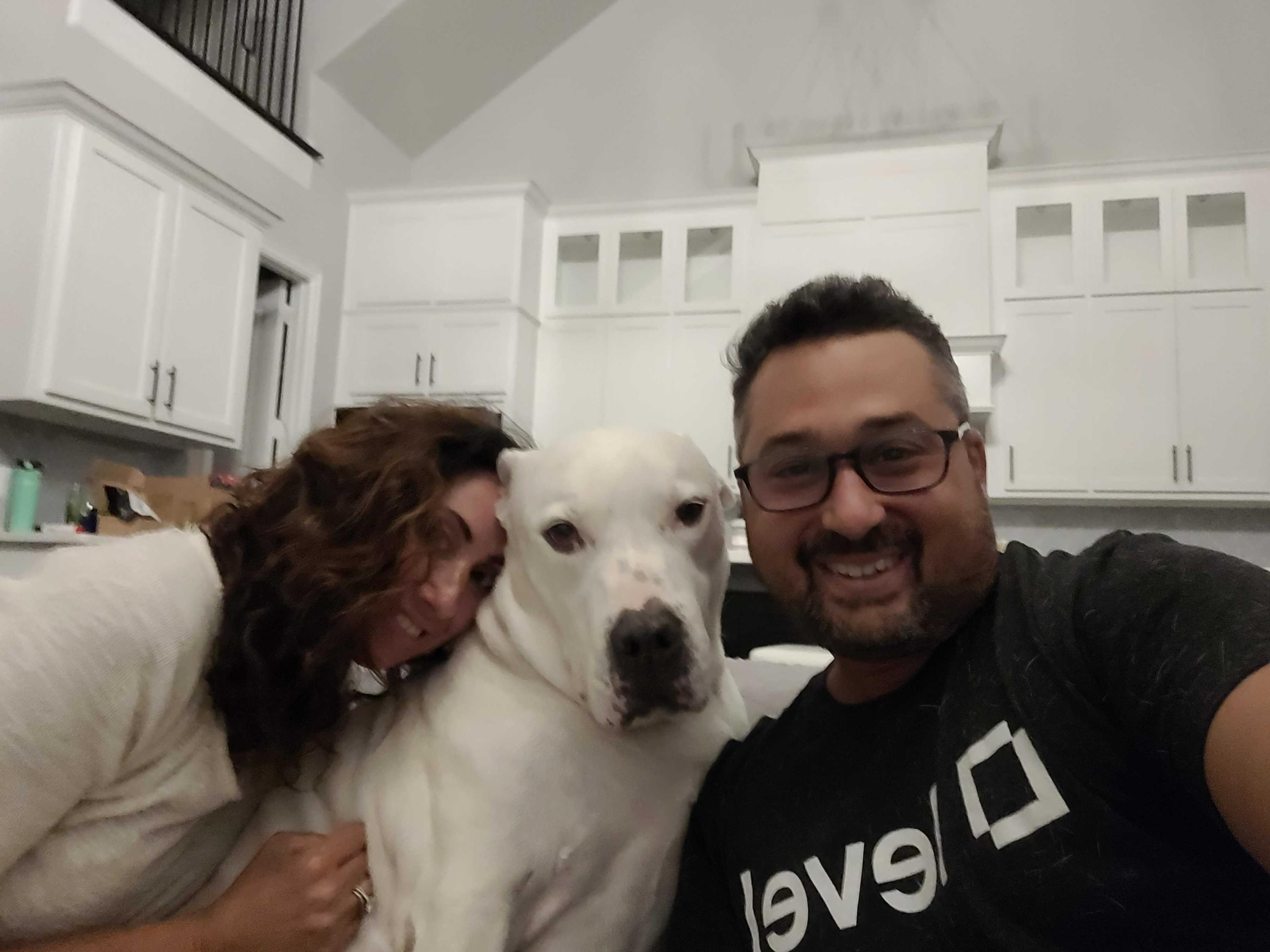 Before being hired, did Dwelo find you or did you find Dwelo?

Little bit of both. I was working at Zillow at the time, I wasn't really happy there so I was sending out feelers every so often. I got a response from Dwelo saying they weren't looking to hire at the moment, so that was the end of that, which was fine because I still had a steady job at Zillow. But then, four or five months later, Dwelo called me. After I went through the hiring process, I was so impressed I was like, I'm in.

What is the camaraderie like on your team?

Dwelo as a whole has great camaraderie and collaboration. The Account management team works very well together and we always have a good time when we get together in person. We have a very comfortable, relaxed team. We interact with the sales team often and when we are all together we usually end up golfing or hiking. I live in Dallas (most of the company is remote), but there's a cluster of Dwelo people that work in Dallas. We have our own Slack channel for this group and we have monthly dinners where we all get together. The warmth and the culture that they have instilled here at Dwelo, makes it a joy to come to work everyday. You just don't get this type of culture at other places very often . And if someone within the company comes to visit Dallas for a client meeting or whatever, we always make an effort to get together with all the Dallas people. It's really a cool thing.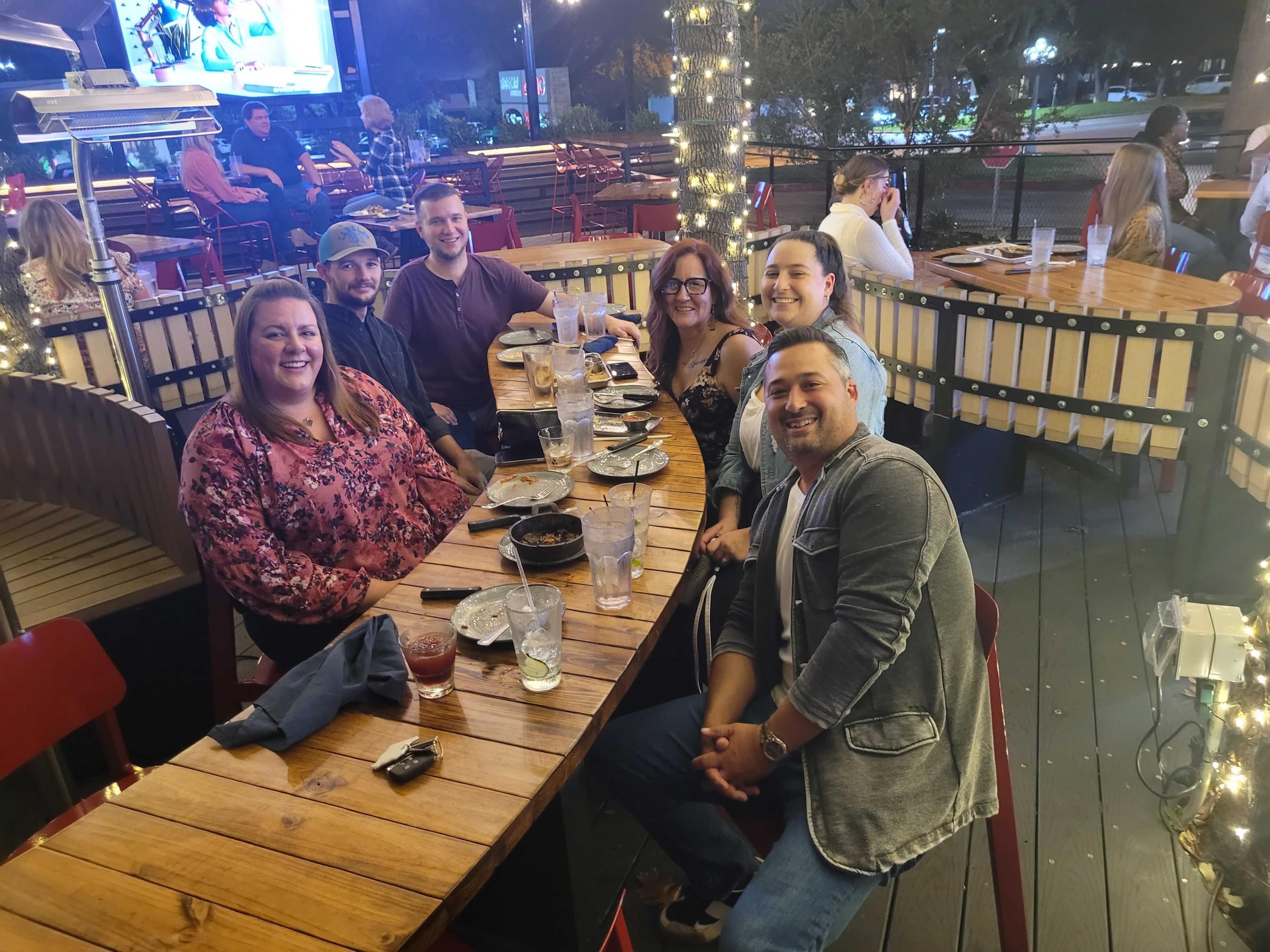 How effectively does your team communicate with each other?

We communicate very well. We have our own private Slack channel for just the three of us and we have an Account Manager channel where we bring in the VP and Director of Sales. We're also part of the RSM team channel which further drives transparency and good communication across the two teams. I think that one of the really big aspects of working at Dwelo is that people are open to communicating. You feel comfortable expressing what you think about a certain situation. I think we communicate very well with each other.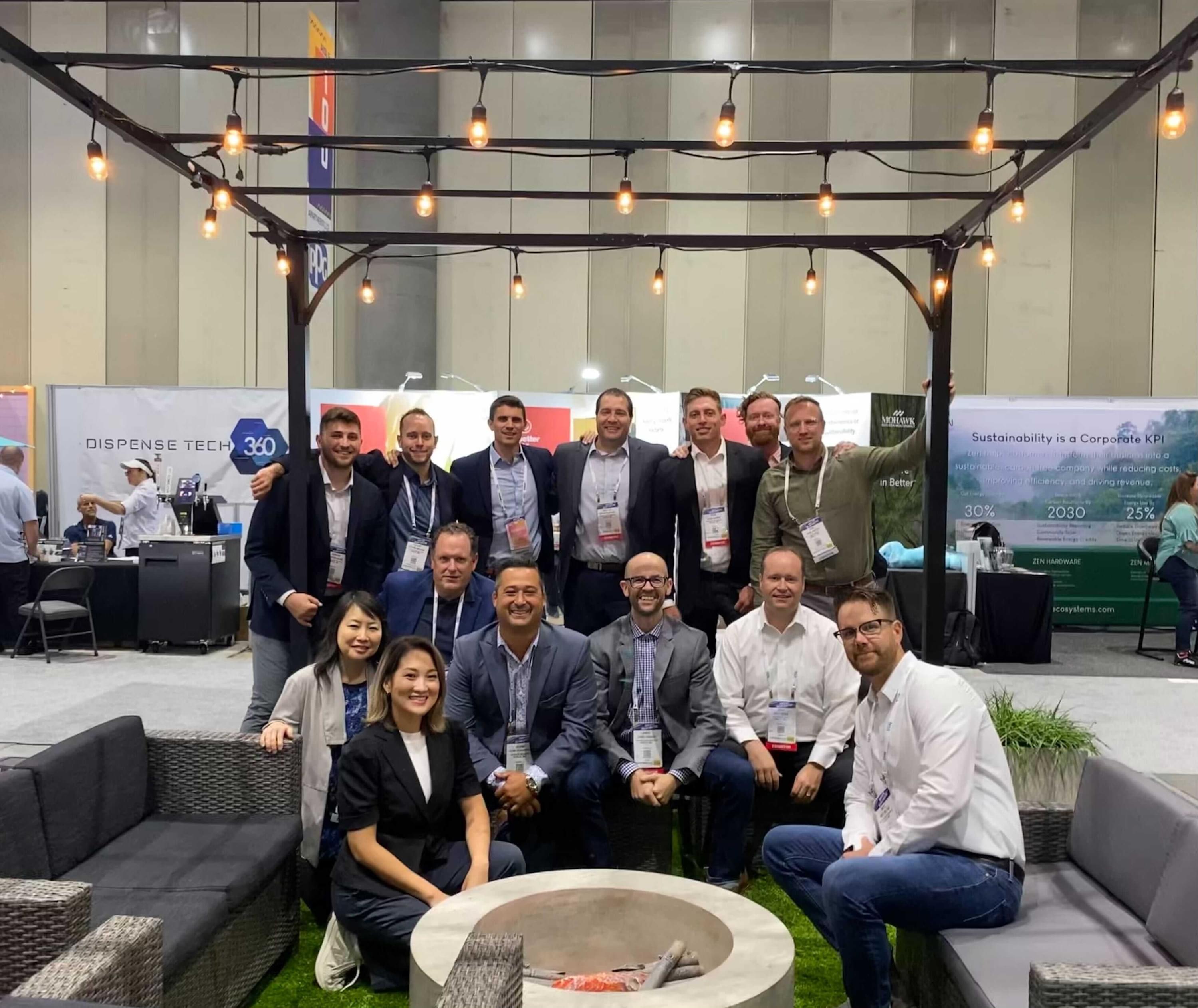 What is Dwelo's culture like?

It's gonna sound so cliche, so cookie-cutter, but here's the thing, I've been at a lot of companies who use words like transparency, connection, nurturing, and flexible, but the difference is that Dwelo follows through with them. It's really true here, I've never felt this comfortable in any other job. Just being able to speak freely, voice my opinions, ask questions, and not just to my team members but to the C-Suite, too! You just don't get that at other companies. The openness, the communication, it's just amazing at this company and it's something that I am so thankful for.

How has being part of the Dwelo culture helped you grow as a professional in your field?

Dwelo has helped me leaps and bounds in my professional career. The reason for this is because at Dwelo there is a willingness to allow everyone to speak freely and be involved. The communication, transparency, warmth, and overall culture that we're all in it together has really helped me professionally. For example, I have been in meetings with leadership and was able to openly discuss work topics with them. I have been able to see how they prepare and conduct those meetings, and how they interact with me and other employees. Leadership has also been willing to be transparent with the rest of the company and inform everyone how the company is performing, and their decisions going forward with the reasons why. There isn't this wall between the Executive team and everyone else. They want to hear from us, they want to teach us, they want us to all be involved. That means a lot. This openness has taught me so much about how to take and give constructive criticism and helpful feedback. Another great quality here is that everyone at Dwelo is here to help. There are colleagues and bosses that have given me advice and even provided me books and said, "Oh, you should read this book and here's why." We all want everyone else to grow, and that's awesome.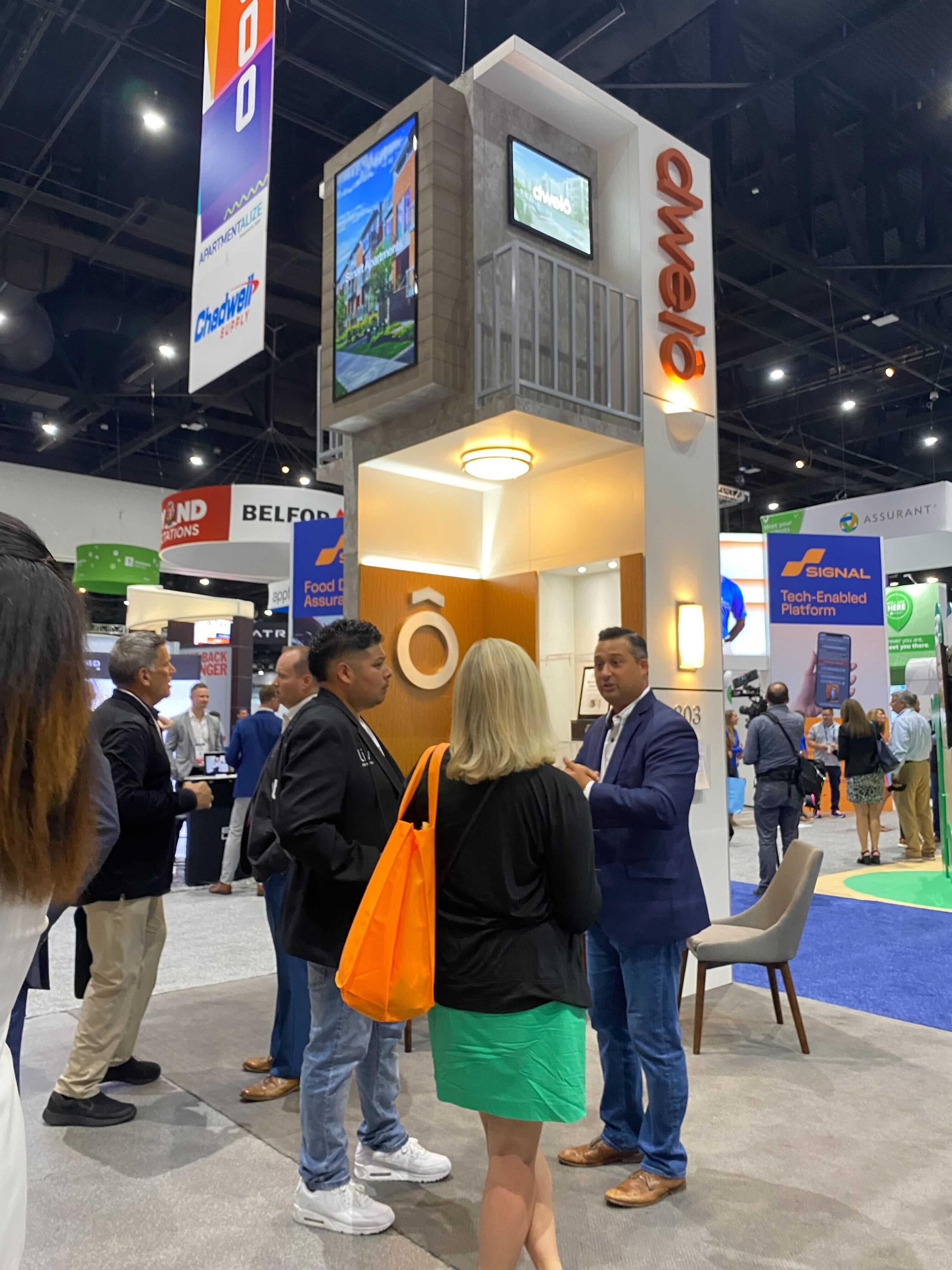 What are your thoughts on Dwelo's significant growth of the last couple years?

Thrilled! Excited! I can't wait to see where we're going to go next. Dwelo built a really smart infrastructure. Making sure customer service and communication is first and foremost was how the company was founded and how we operate today. Those two things can make or break a company, and Dwelo had the foresight to build their infrastructure the right way. The nature of our business involves a lot of stakeholders and ownership at different levels, and to make sure that each ownership group has a direct point of contact where we're providing great customer service is amazing.

We now have merged with Level and have added amazing technology. I honestly feel that this was the missing piece. I think in the next couple years we're going to be the only answer. I believe that in the near future if there is an ownership group considering a Smart Community we will be everyone's first choice. Dwelo is gonna be the first option with everyone and I'm super excited to be on this ride with this team.
How has Dwelo met your expectations?

Far exceeded it. Like I said before, Dwelo follows through with what they say with real action. It's not just words. This is one of the main reasons the culture and environment is so good here. My wife works from home, as well, and she wishes there was a role for her here. Dwelo has blown all expectations out of the water.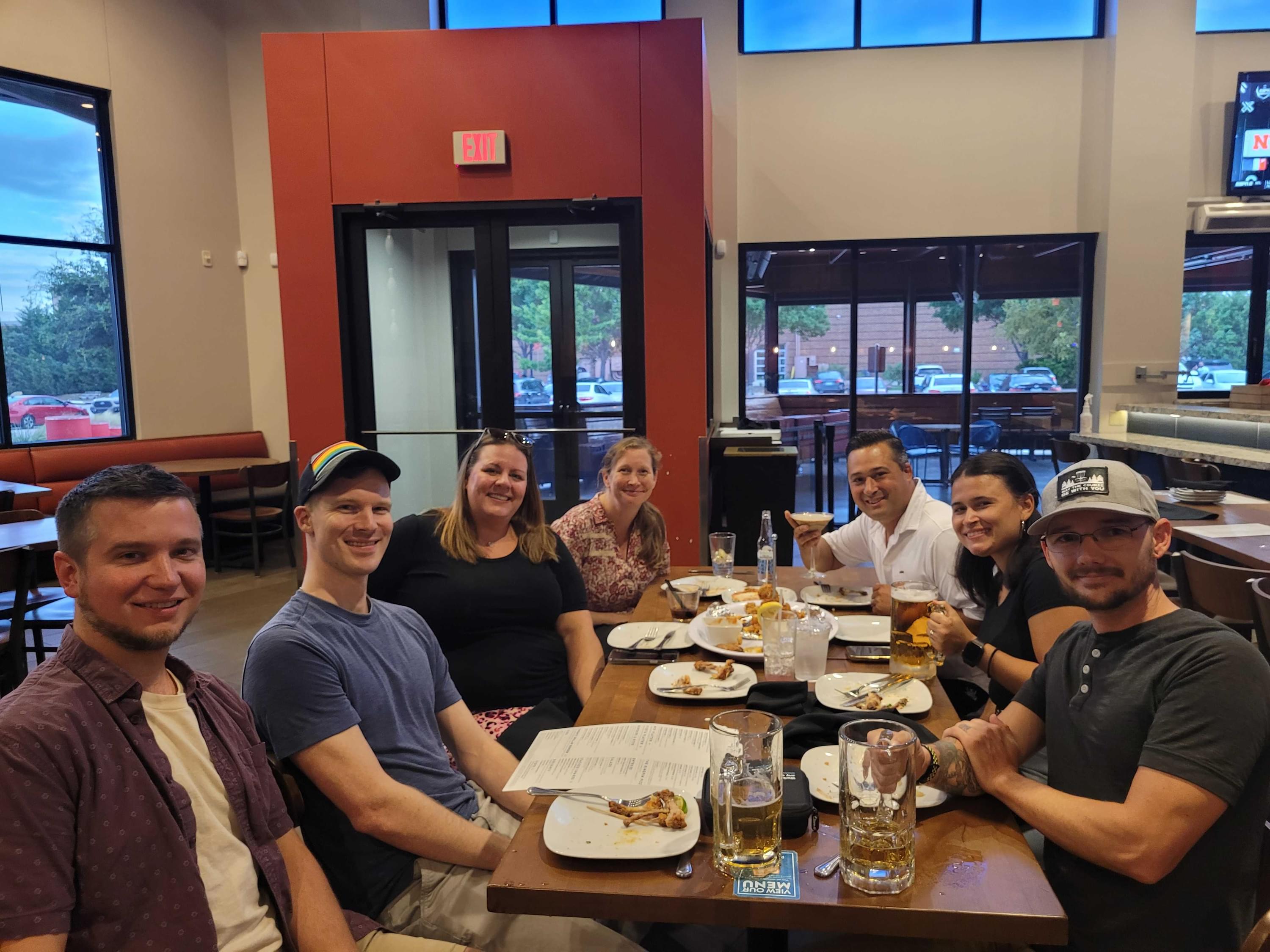 What words come to mind that you feel describe Dwelo?

Warmth. Honest. Nurturing. Inclusive. Collaborative.

Which co-worker would you like to sit next to on a 12-hour flight?

He's new, and I've hung out with him a little bit just a couple times, but I think Matt McNulty and I would have a blast on a 12-hour flight. He's a great new hire on the project management side and just an awesome guy. We both come from Chicago and have lots in common.

What would you say to anyone considering applying at Dwelo?

You'll be so happy if you can get a job with Dwelo. There's a lot of hard work that takes place here. You need to be hard-working, ambitious, be willing to step in and be a team player. At the end of the day Dwelo looks after their employees, I can say that with 100% certainty. The leadership team is top notch and have built a great company to be a part of.